When Christmas rolls around we get into party mode at our house. We love entertaining and have hosted an annual Christmas party every year since we got married, for 13 years now! But the season gets so busy so fast that we don't usually have time to host quiet dinners for friends.  This year I was motivated to change that and I figured I would start with setting our dining table. 
My thinking was that if I had the table set beautifully, it would take some of the stress and work out of putting something together on the fly. Plus, I'd get to look at a pretty tablescape all month long! 
So where do you start? I had seen some gorgeous cement chargers online at Magnolia, but they came with a hefty price tag. I found some plastic cheapy charges at Hobby Lobby that had a similar design and I knew I could re-create the color. So I snagged the chargers for $1.99 each and bought a can of Chalk spray paint. So simple and they turned out great after a couple of coats of paint.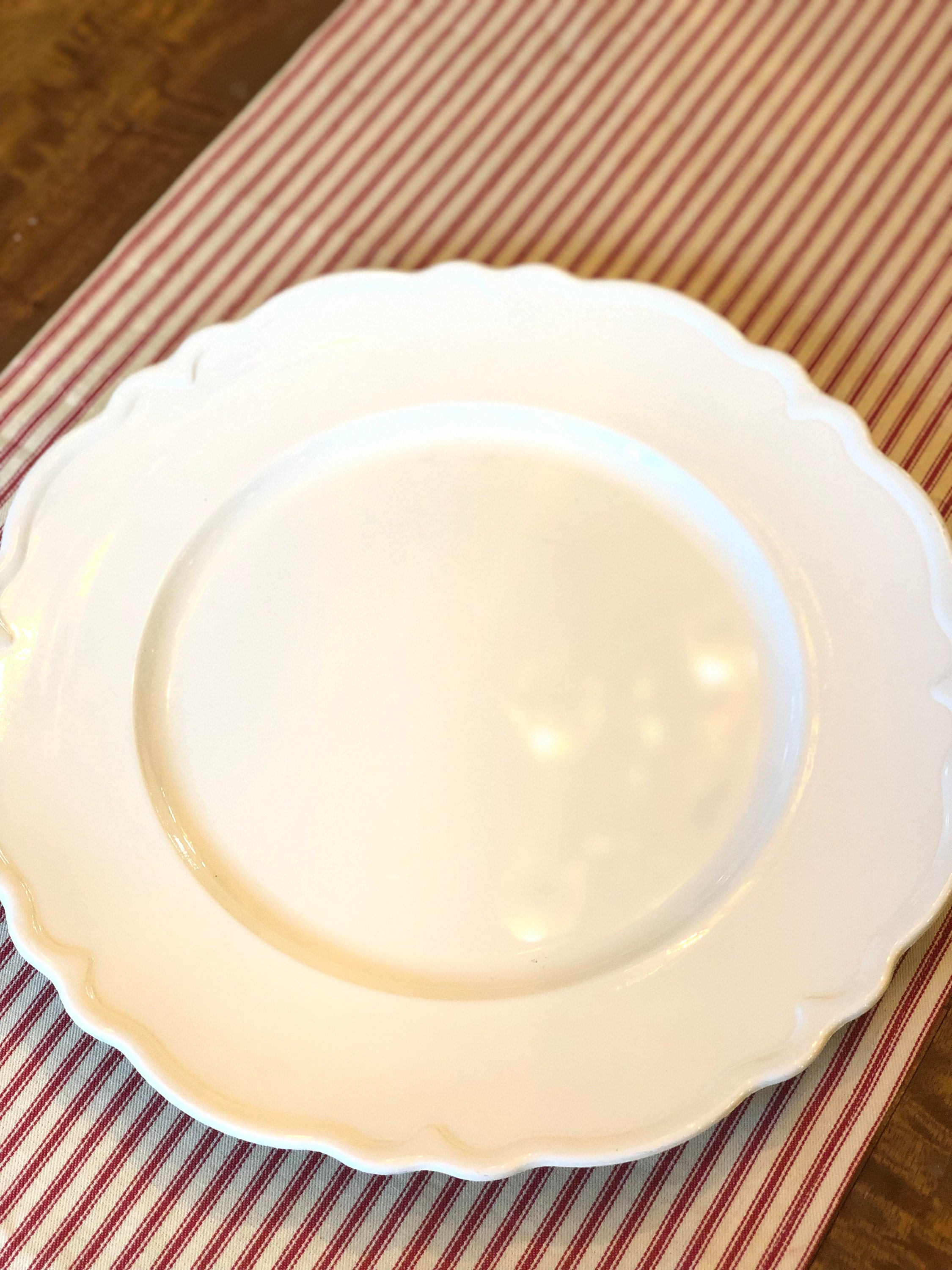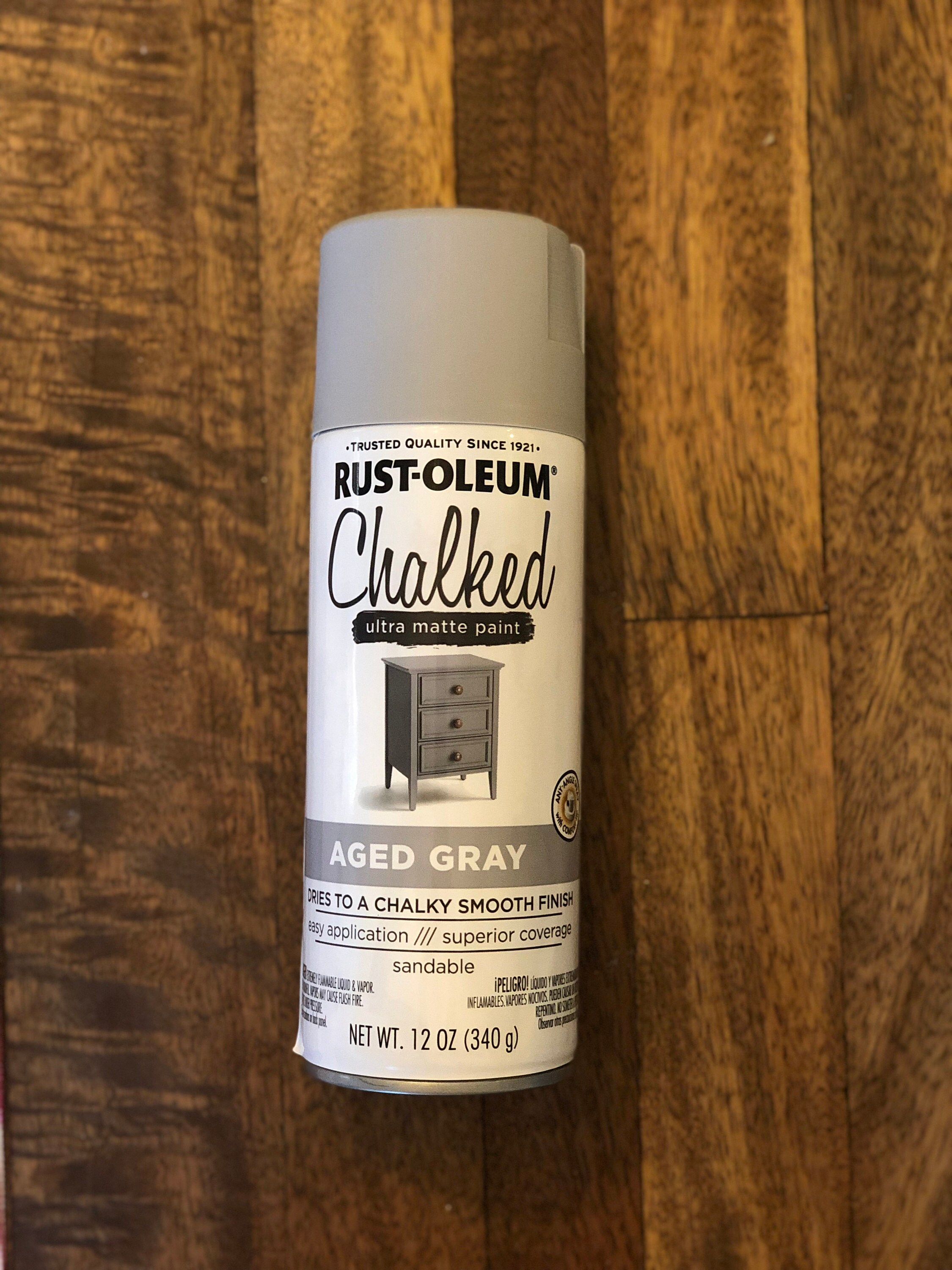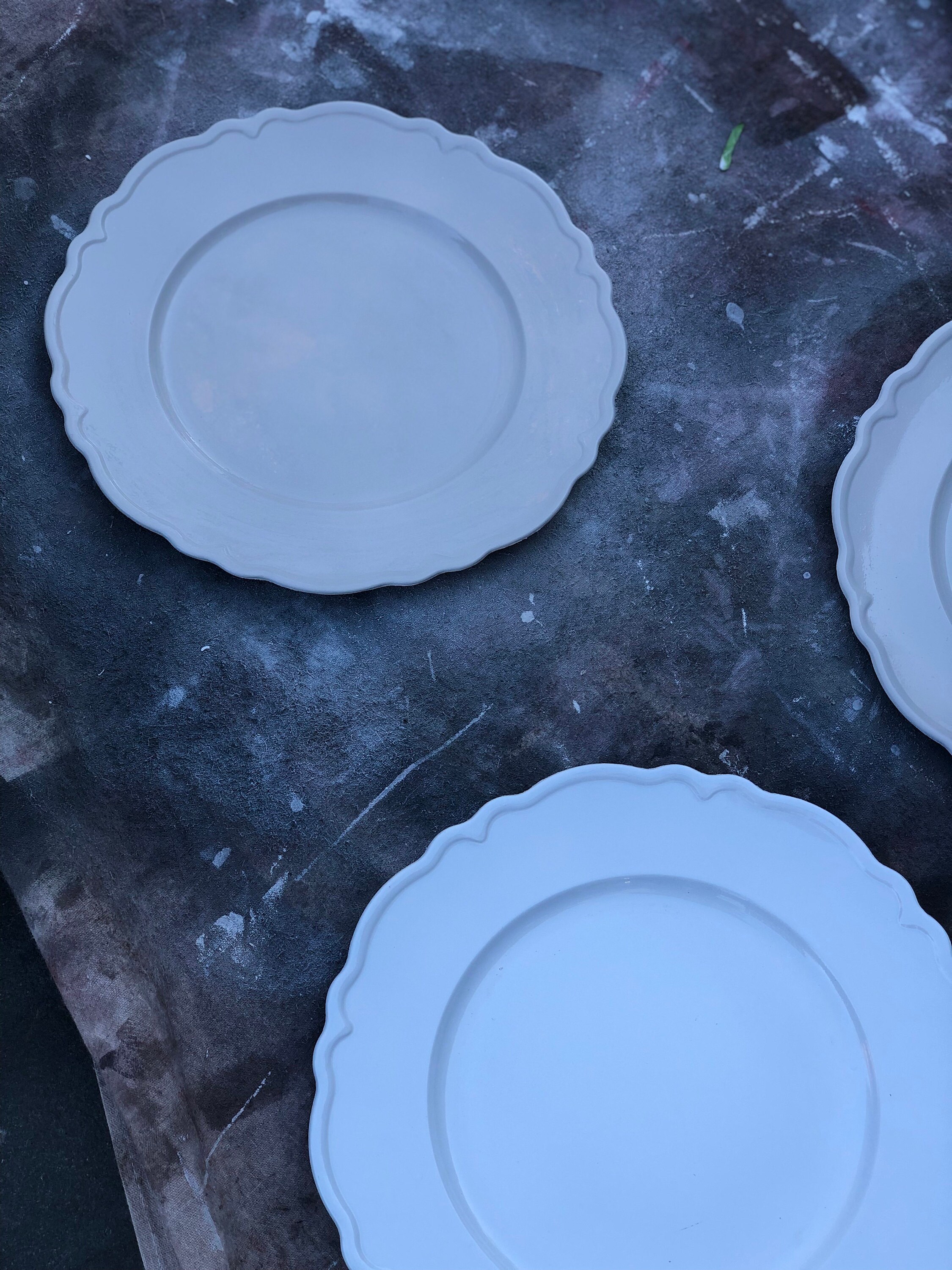 The rest of the table came together easily. I searched around in my Christmas stuff and found I already had the red napkins and the little metal ornaments (bought after Chritmas last year in clearance at an antique shop). Some wreaths from the Target Dollar Spot and my everyday white dishes completed the look.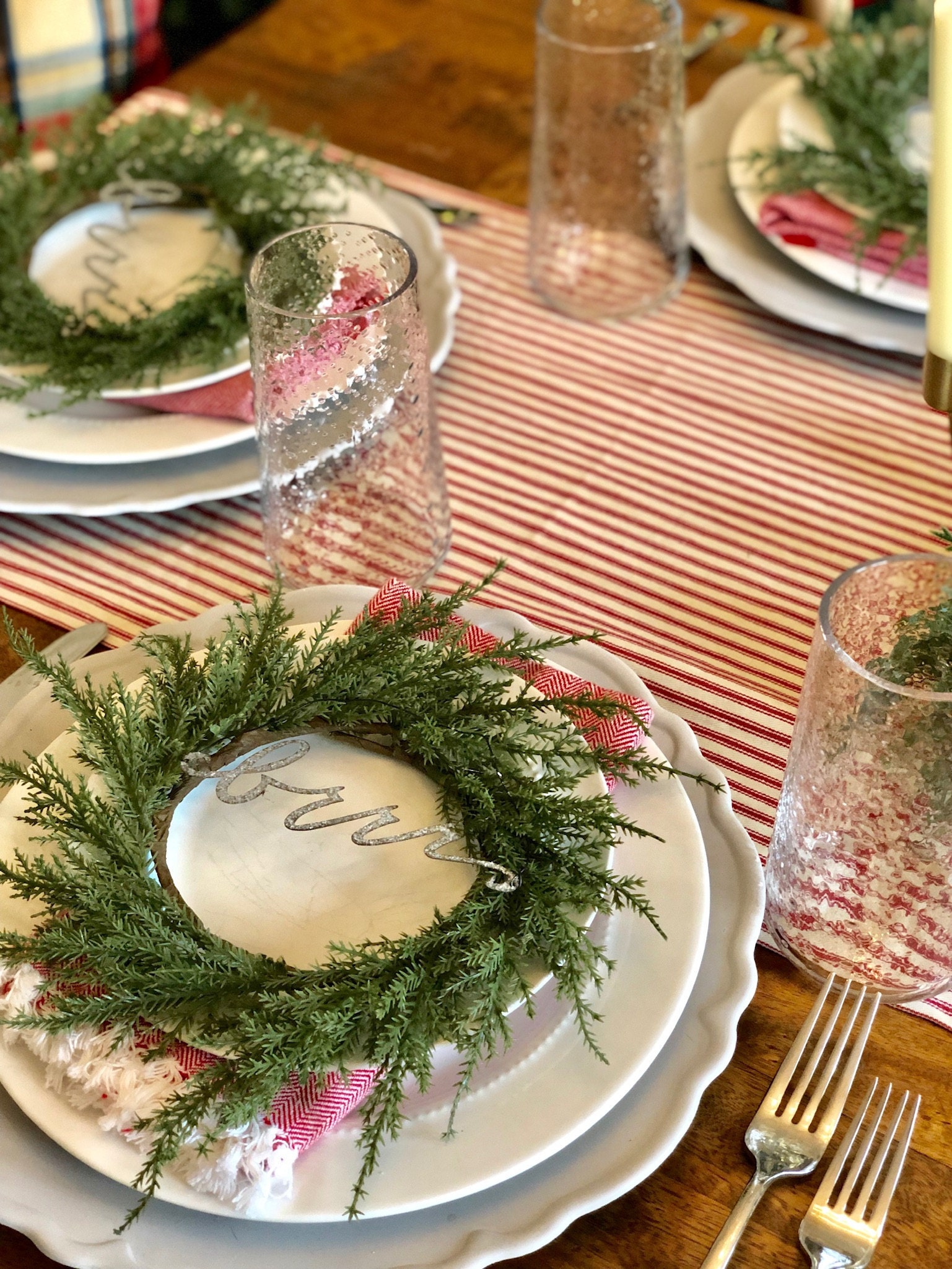 White dishes are always my go to because you can dress them for any holiday or occasion. And I'm thinking my new chargers will be a perfect neutral to do the same to.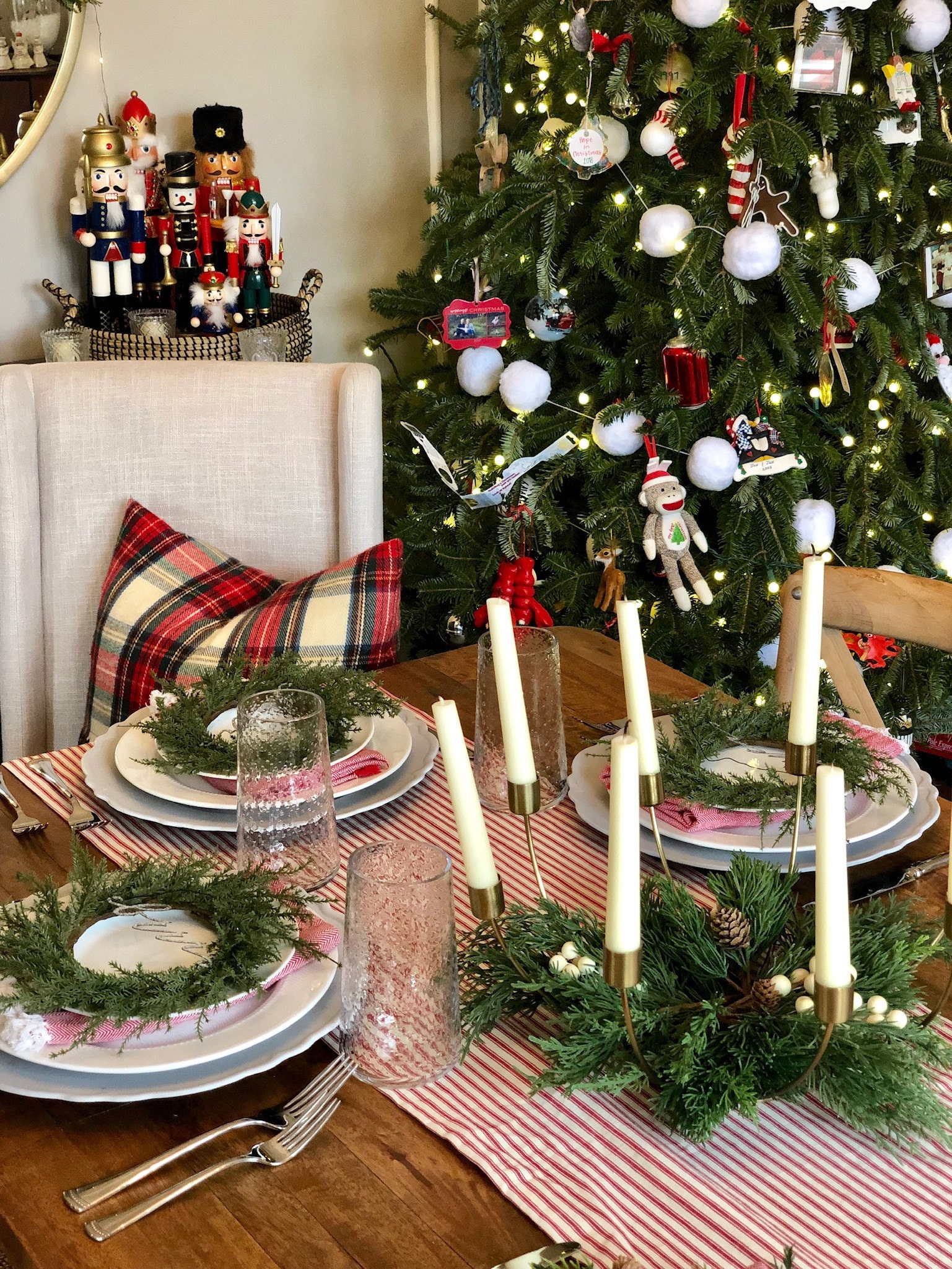 So now I've had my beautiful table set for a couple of weeks (while I tried unsuccessfully to photograph it for this post), and a friend called to say she was going to swing by to pick something up. Without thinking twice I immedietly invited her to stay for dinner when she came. My cooking wasn't very fancy that night. My house was a little messy and chaotic, but that didn't matter. We gathered around the table and shared a meal and a lot of laughter.  Maybe if I leave my table set more often, I'll be inspired to host more impromptu dinners with people I love. I think I'll give it a try in 2019.