I get waaay too excited to dress up for the holidays. I'm usually the overdressed one at any given funcation, but that's just because I never outgrew the "dress-up" phase of my childhood. And I'm perfectly ok with that. Since you can usually find me dressed like the "Cozy Night In" look on any given day, I love the chance to throw on some heels and some sparkly jewelry for a party or date night with my Hubby. I really just need more party invites so I can wear all the things!
So weather you have a party to go to or plan on staying in and watching Christmas movies by the fire, I've got you covered. I think just about all of these items are on amazing sale right now, so you can treat yourself to a new piece for your closet without too much guilt.  I mean that velvet jumpsuit....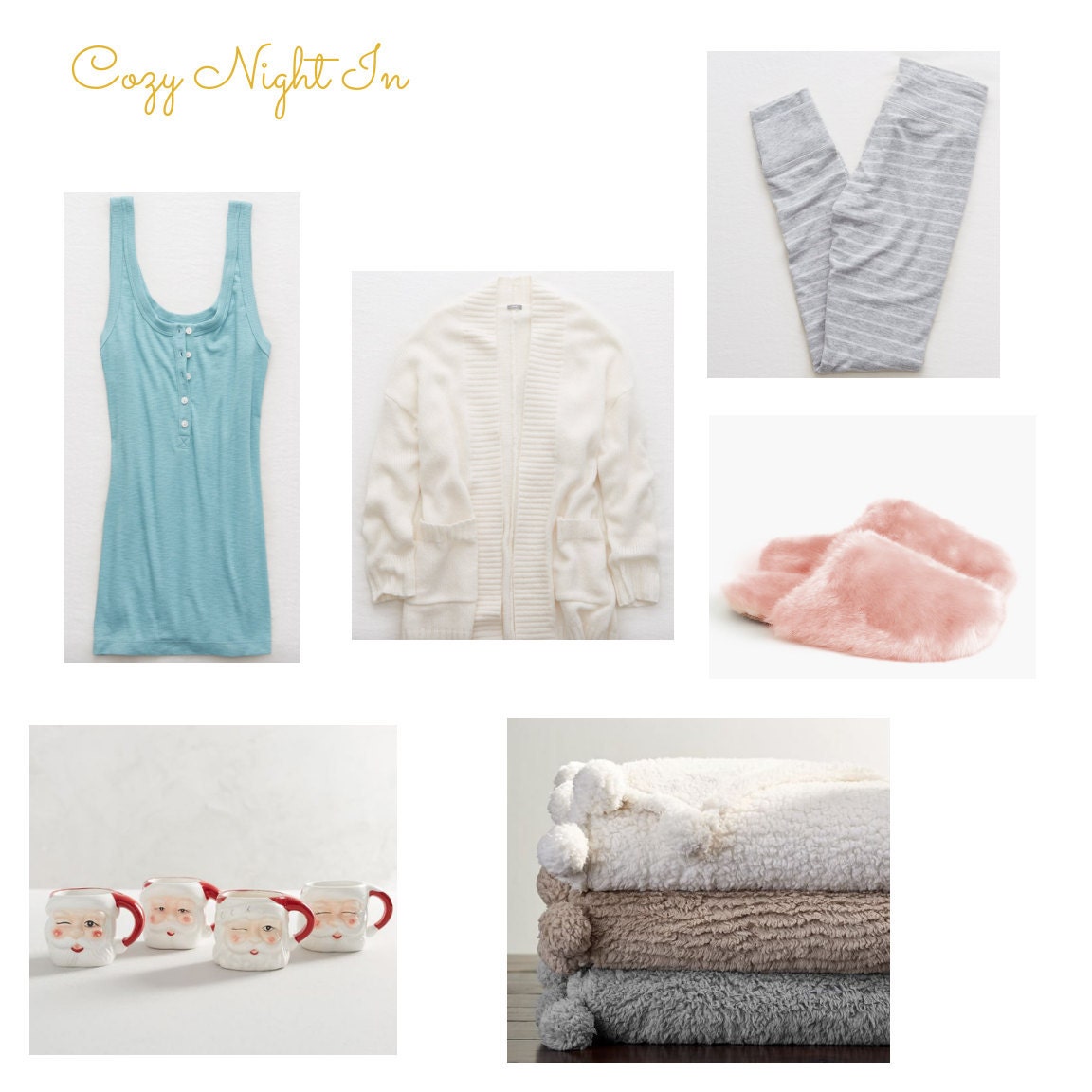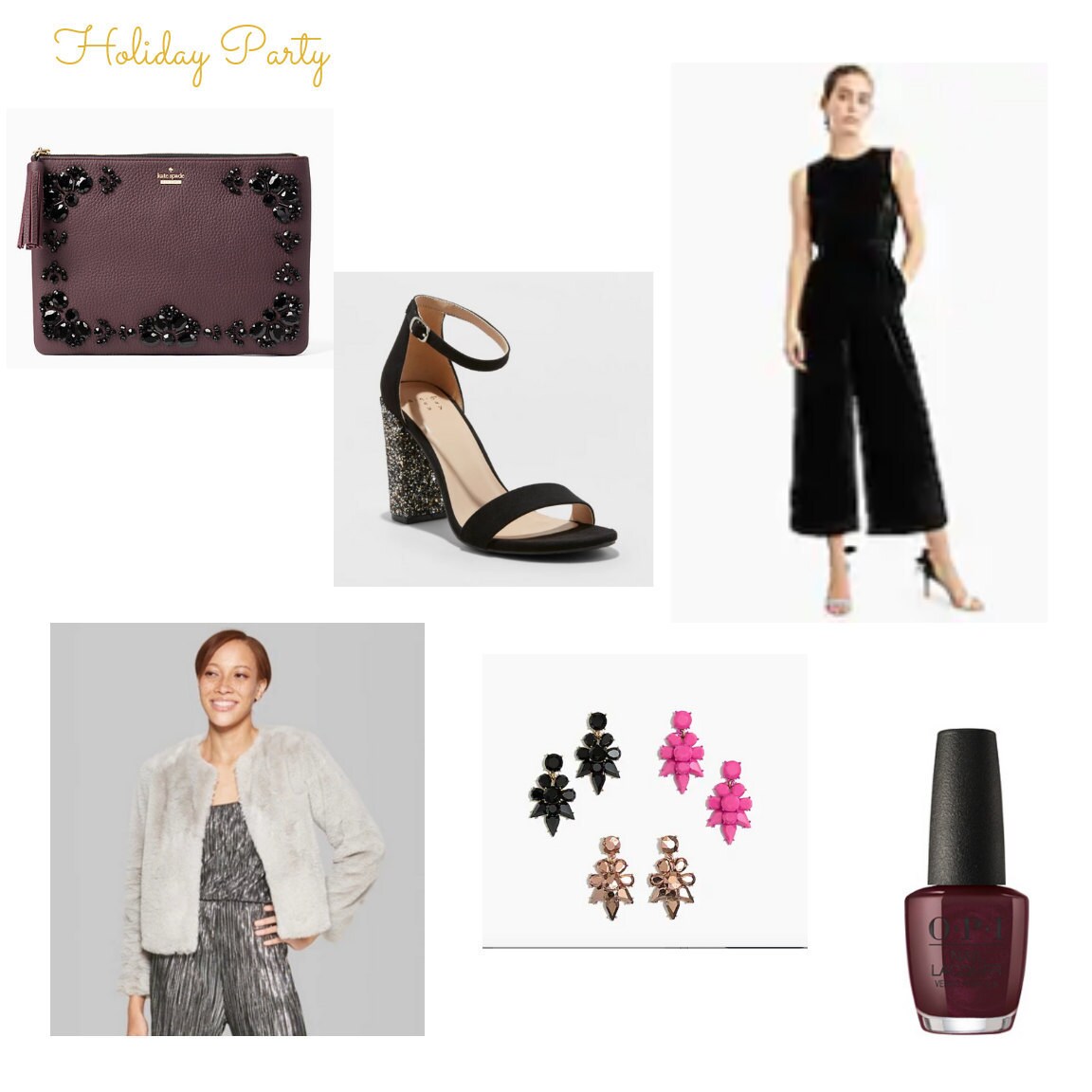 Earrings - love the different color coices in this set!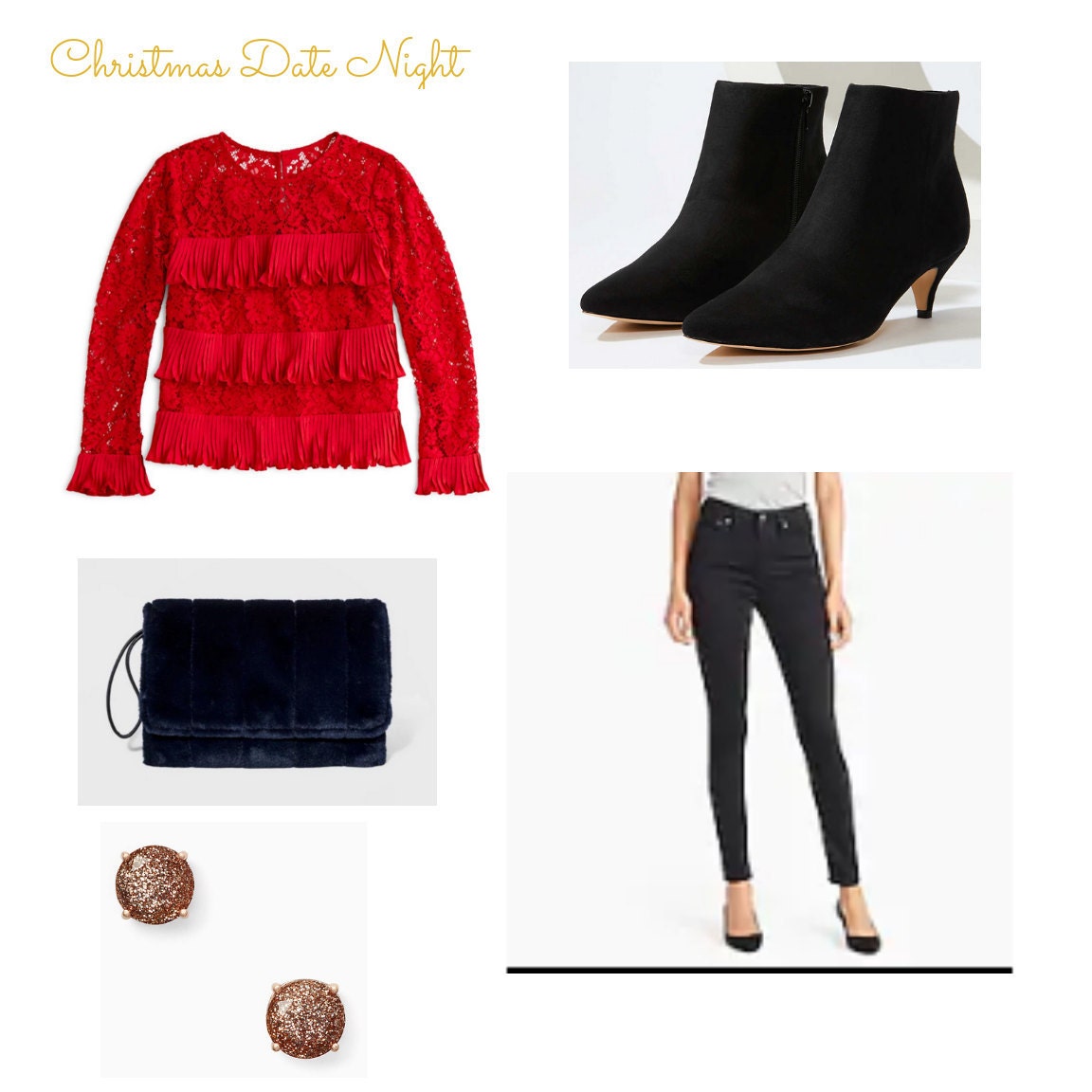 Jeans - i have several pairs of these and they're awesome