Mother's Day is just around the corner and I've been dreaming up some gorgeous gifts for ya'll! I hope you will find some great ideas on here for your mom (or to send to your hubby for you!). I have several of these items like the Mom Journal and the sunglasses, and I've had a BirchBox subscripton for forever. I've also gifted Birchbox to lots of family and friends and they have all loved it. 
I've used Greetabl several times and it's such a simple and thoughtful way to celebrate someone. I've sent Greetabls to friends who live far away and I sent my mom one last year for Mother's Day. The bonus surprise with Greetabl is that you can actually punch out the photos and stick them on a pinboard or on your fridge!
As for some of the other items...I sure wouldn't mind wearing those PJ's while being served breakfast in bed on that adorable Magnolia Tray. 
I love to give my mom a small gift and then plan something special together. I always think the experience of planning some quality time together is the best gift.  Some of our fave things have been going to the Atlanta Botanical Gardens and having lunch at the Swan Coach House.
Whatever you do on Mother's Day, make sure to celebrate the ladies in your life well! And I hope you feel loved and appreciated this year too!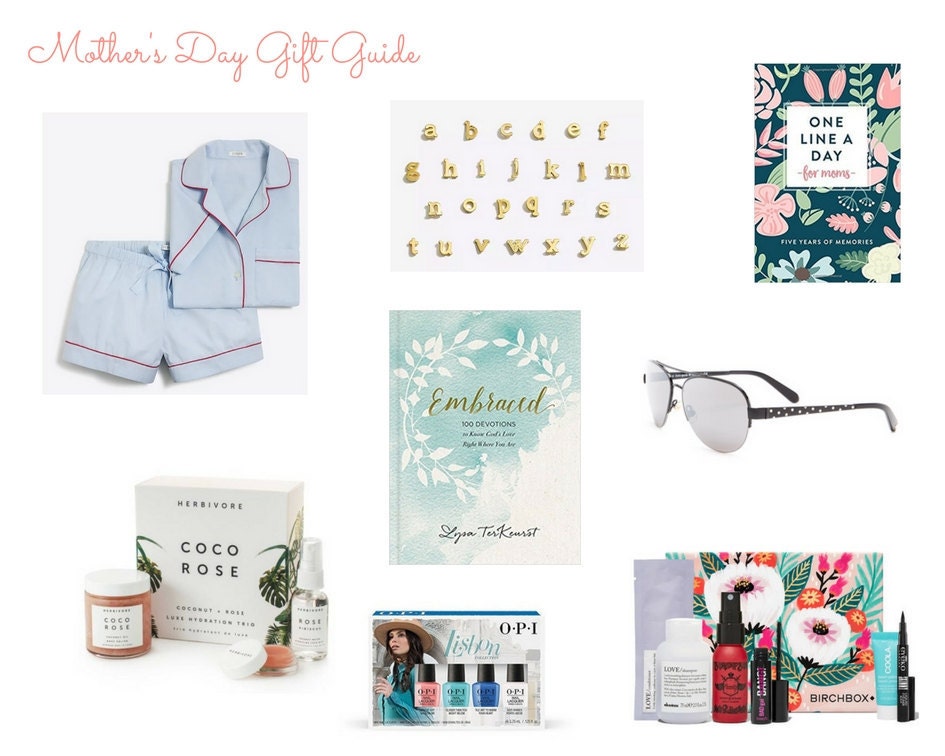 Devotional Book(how pretty is this cover? the writing is just as beautiful too!)
Sunglasses (these are my faves!)
Nail Polish Set (pair this with a salon gift certificate!)
Gift her with something to encourage a new hobby like gardening or painting. If your mom is far away... a Greetabl or gorgeous flowers are sure to make her smile!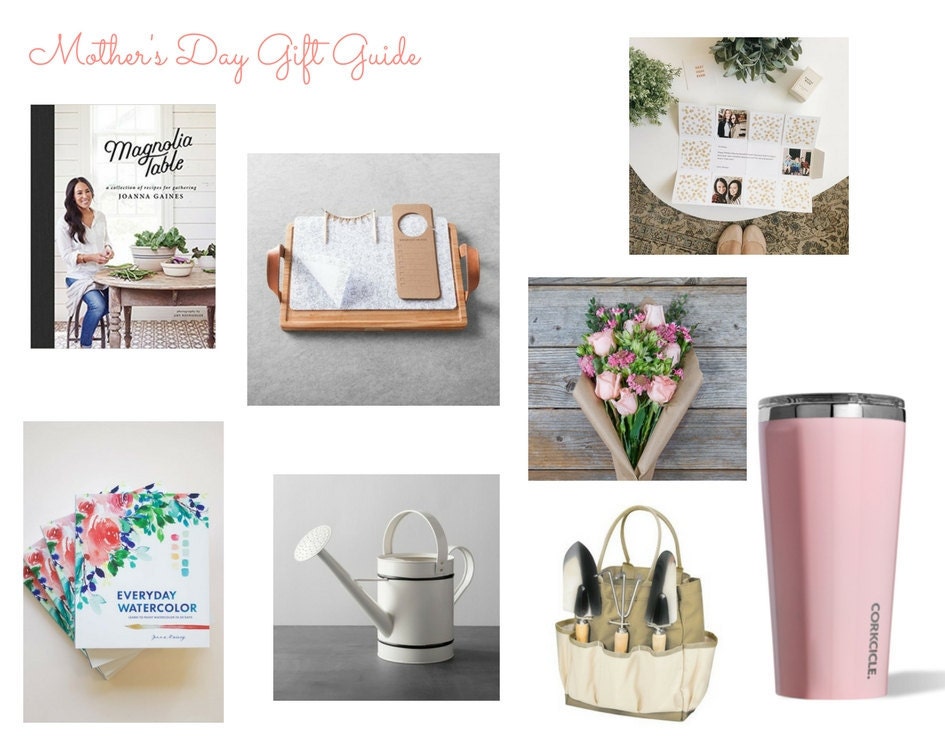 Flowers (grab some gorgeous blooms local if you can!)
Corcicle (Little Red Bird is my fave place to get these!)