I'm excited to share with ya'll a fun little space I've been working on in our house. I've changed up this space few times (as much as you can in a small space), but this is by far my favorite! I've been dying to use wallpaper in this room for years, but never really found the right thing. Then Hearth & Hand with Magnolia Home introduced wallpaper at Target and I was smitten!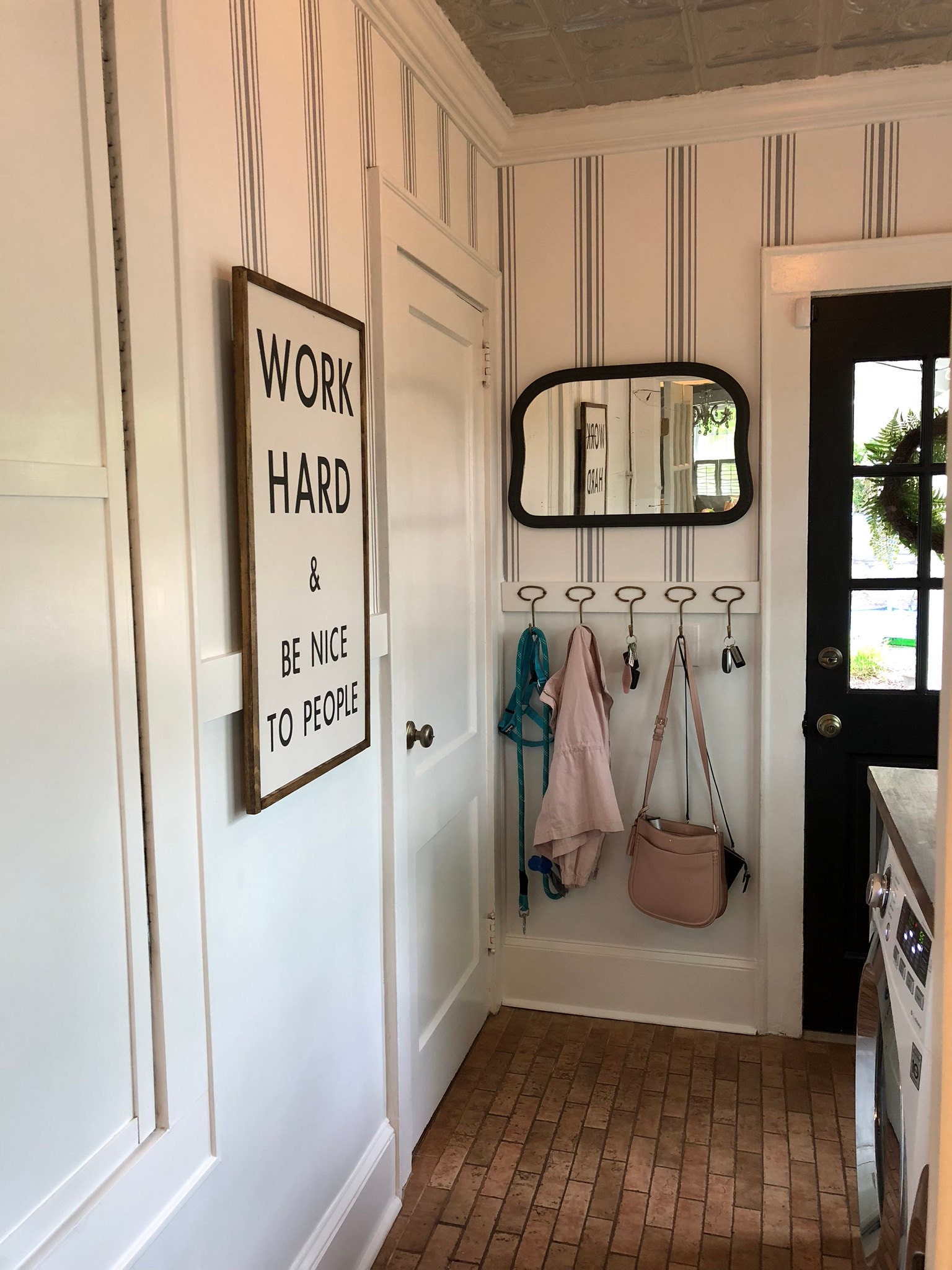 As soon as I laid eyes on this simple black french stripe paper I knew I found the one. It was the perfect inspiration I needed to give this room a clean and pulled-together look. The trim I added was super simple, I used primed 1x4 boards from Home Depot which I attached with a nail gun. With so many doors and windows in this room I couldn't get too fancy with the trim. I decided to leave the baseboards as is since I couldn't really add a lot of vertical boards anyway. Once I gave the wall and trim a fresh coat of white paint it totally elevated the look of this mudroom.
So, I want ya'll to know that I have NEVER hung wallpaper of any kind in my life. I watched it go up in clients homes before back when I was working in interior design, but watching and doing are two totally different things. I was a little nervous about it, but I read a few tutorials and finally felt confident I could pull this off.  
The paper comes pre-pasted so literally all you have to do is wet the back of the paper with a spray bottle to activate the glue. Once I sprayed it I loosely folded the ends to the center so the glue wouldn't dry out and waited about 2-3 minutes. The process of hanging it was really simple too, even with a room full of doorways to cut around. The whole space took me about 2 hours.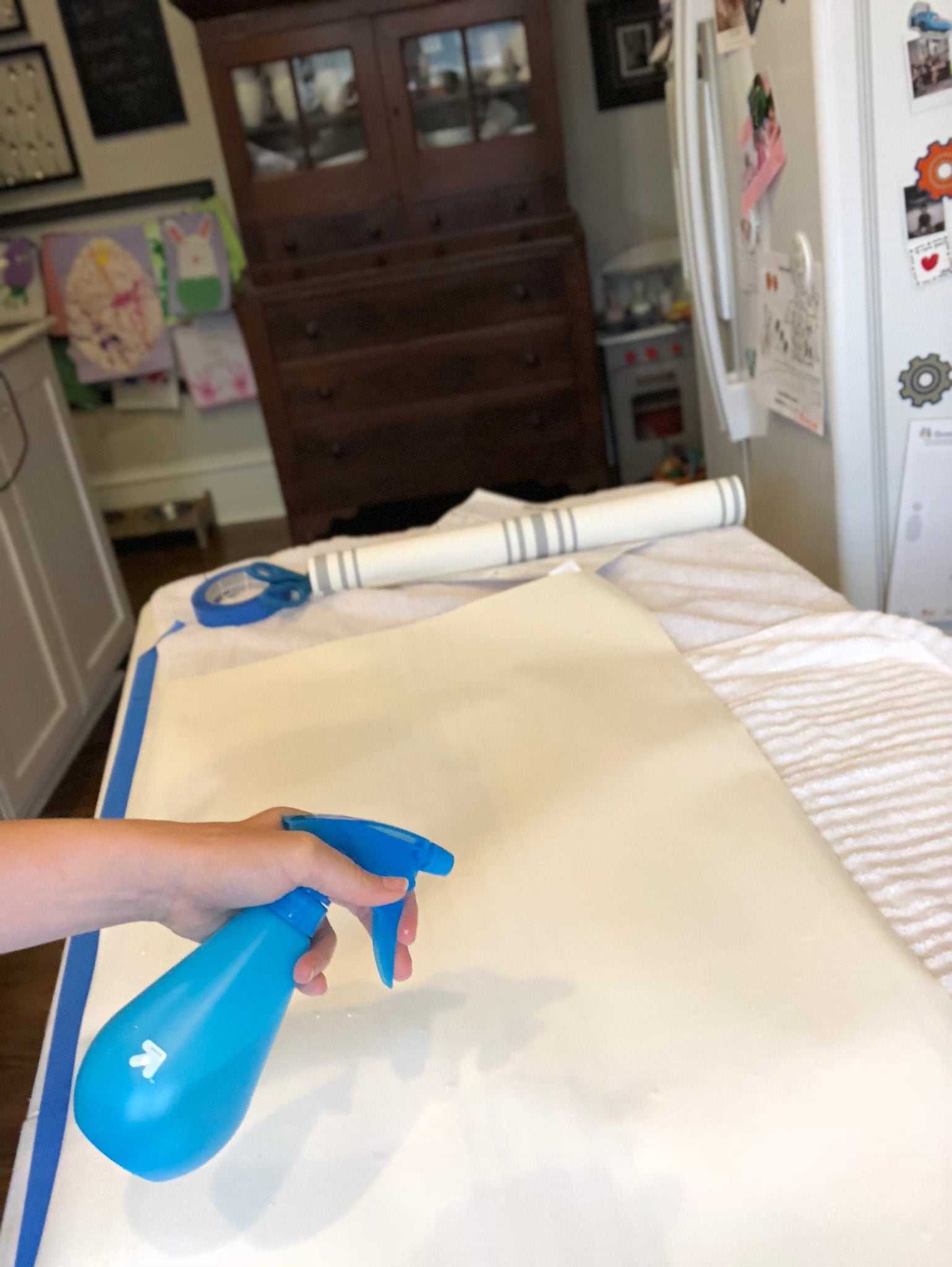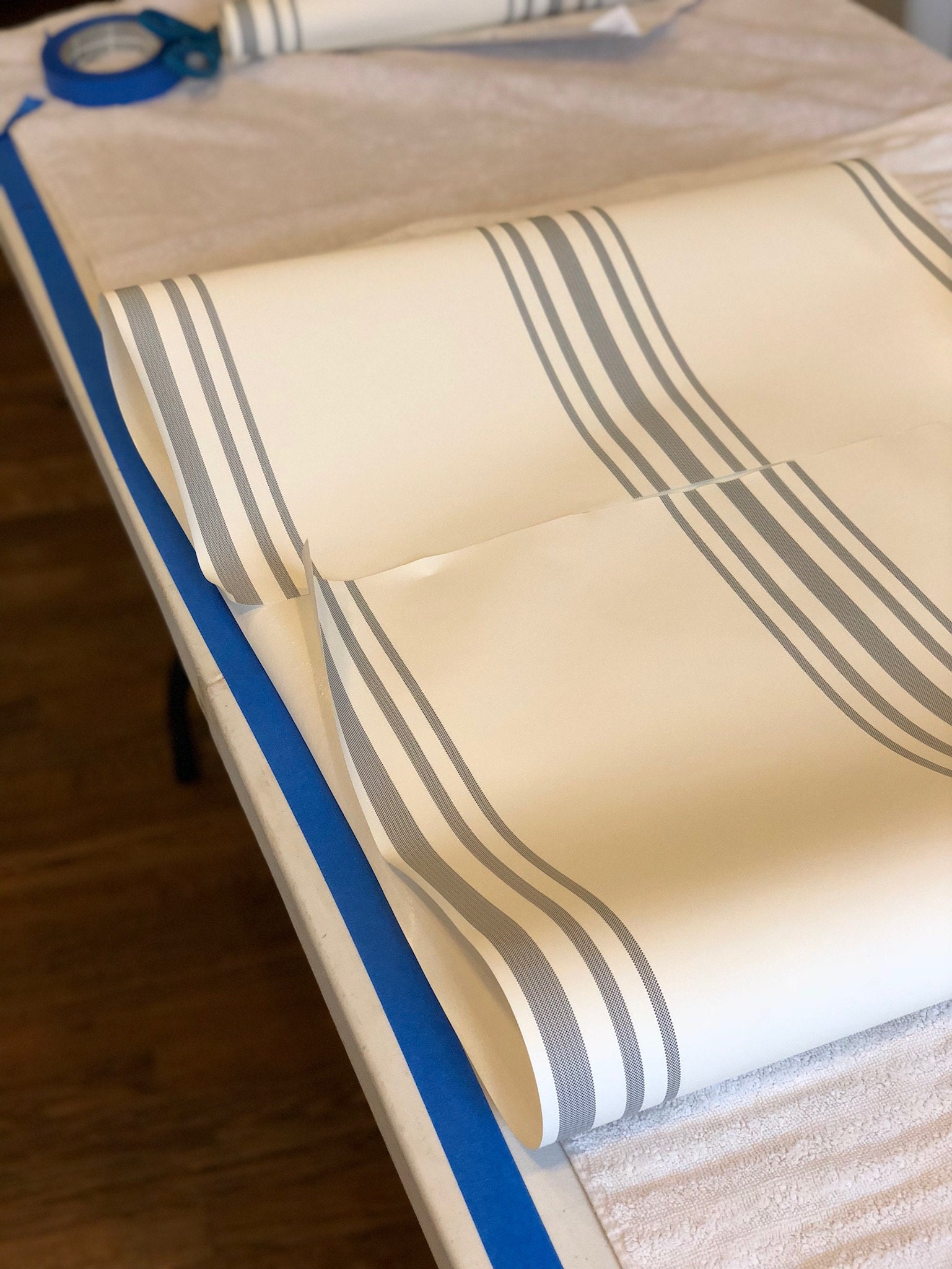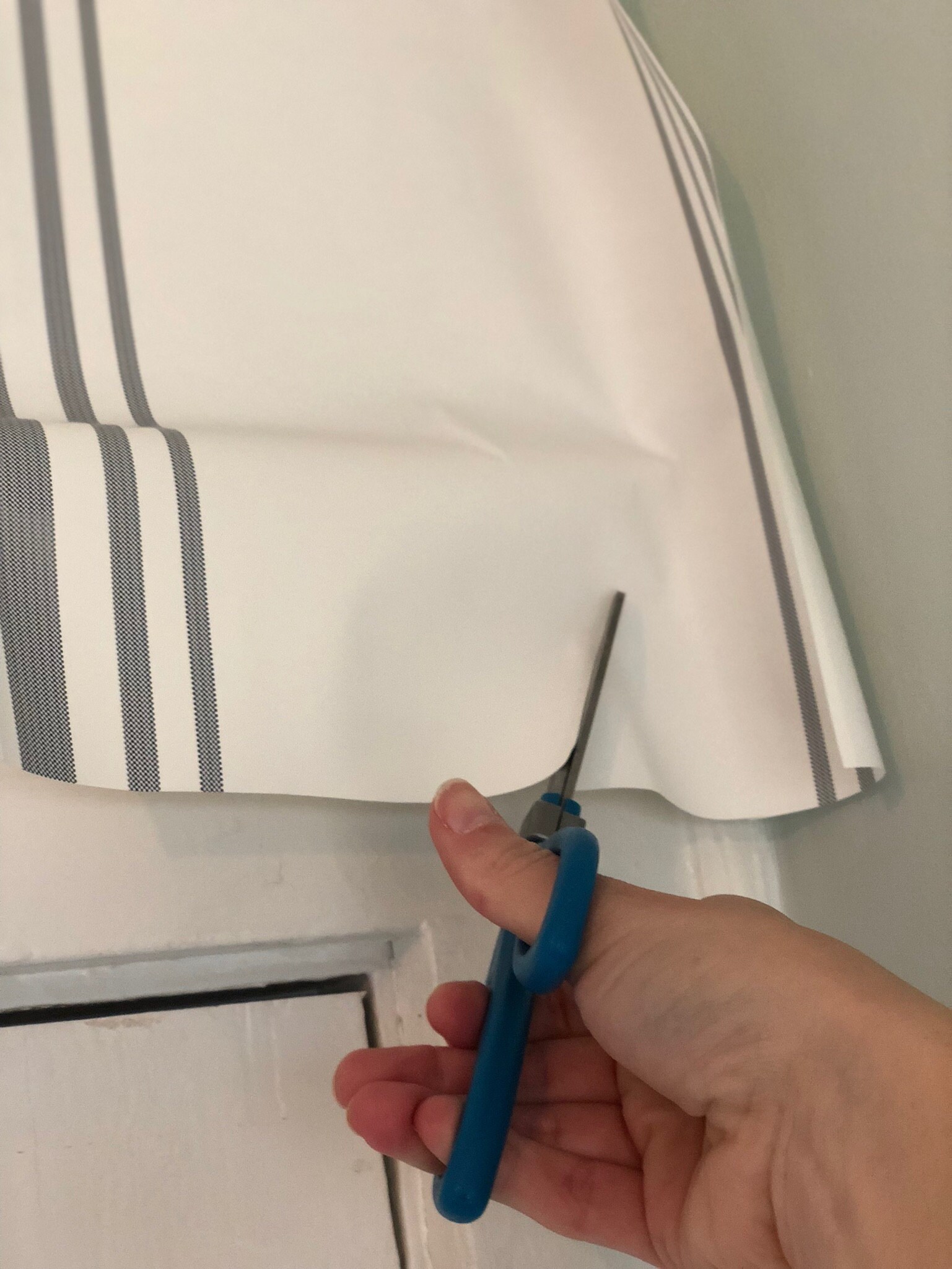 To finish things up I gave the antique mirror, which was in our guest bathroom when we bought the house, a coat of Rust-Oleum Chalk spray paint in charcoal. I added some brass hooks for our coats and keys and a couple hanging low enough so my little guy can handle his coat and book bag by himself.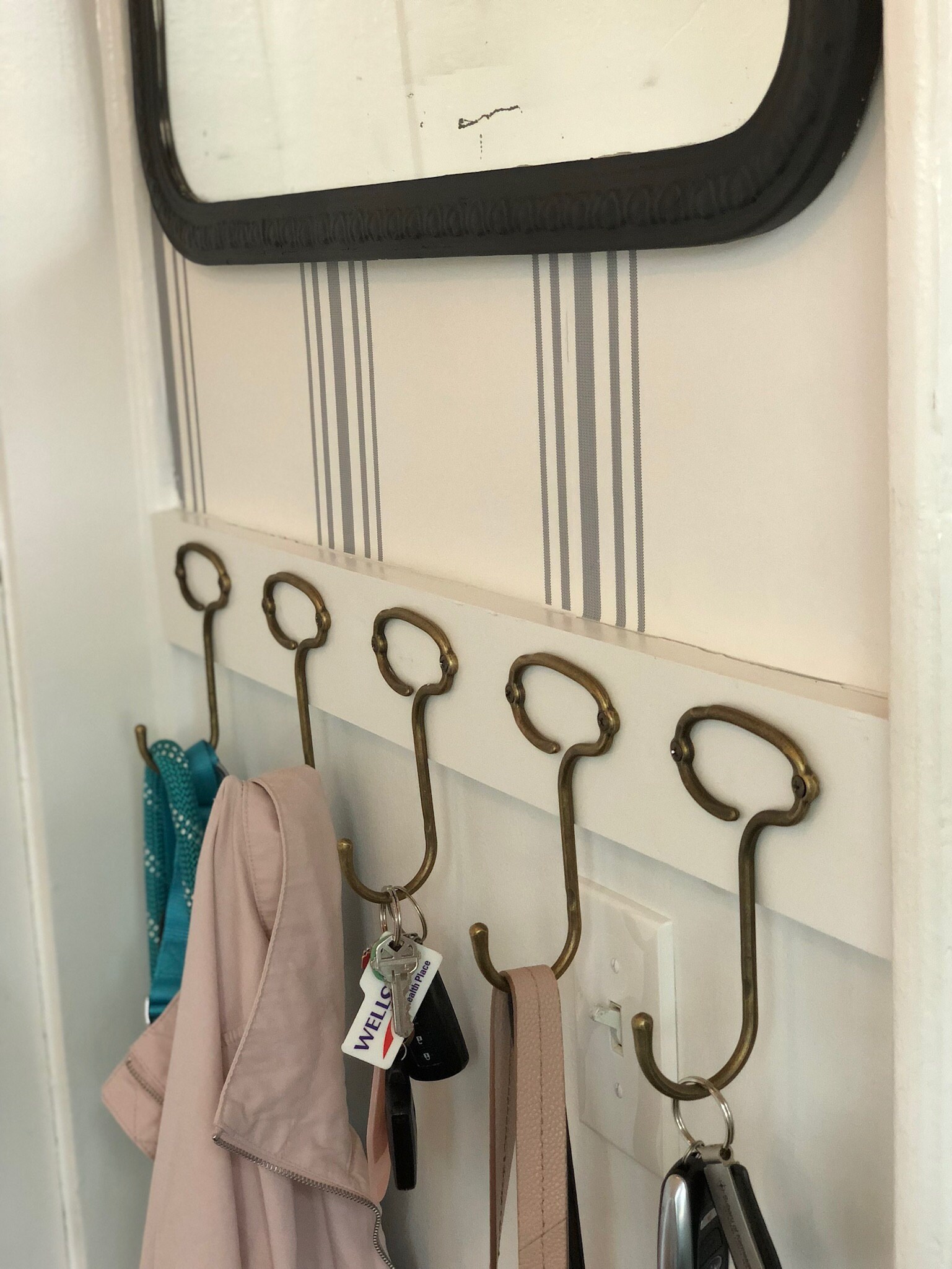 The baskets were a project from a few years ago. I re-purposed a leftover scrap from the butcher block counter top over the washer and dryer and attached 3 baskets with cup hooks. By the way, when we bought the house there was no countertop over the washer and dryer and I honestly don't know how they functioned with out it. It was one of the first things we added and even though it's kind of a junk collector, it's so helpful to have it. It's a great place to hide the mess when we're having a party at the house!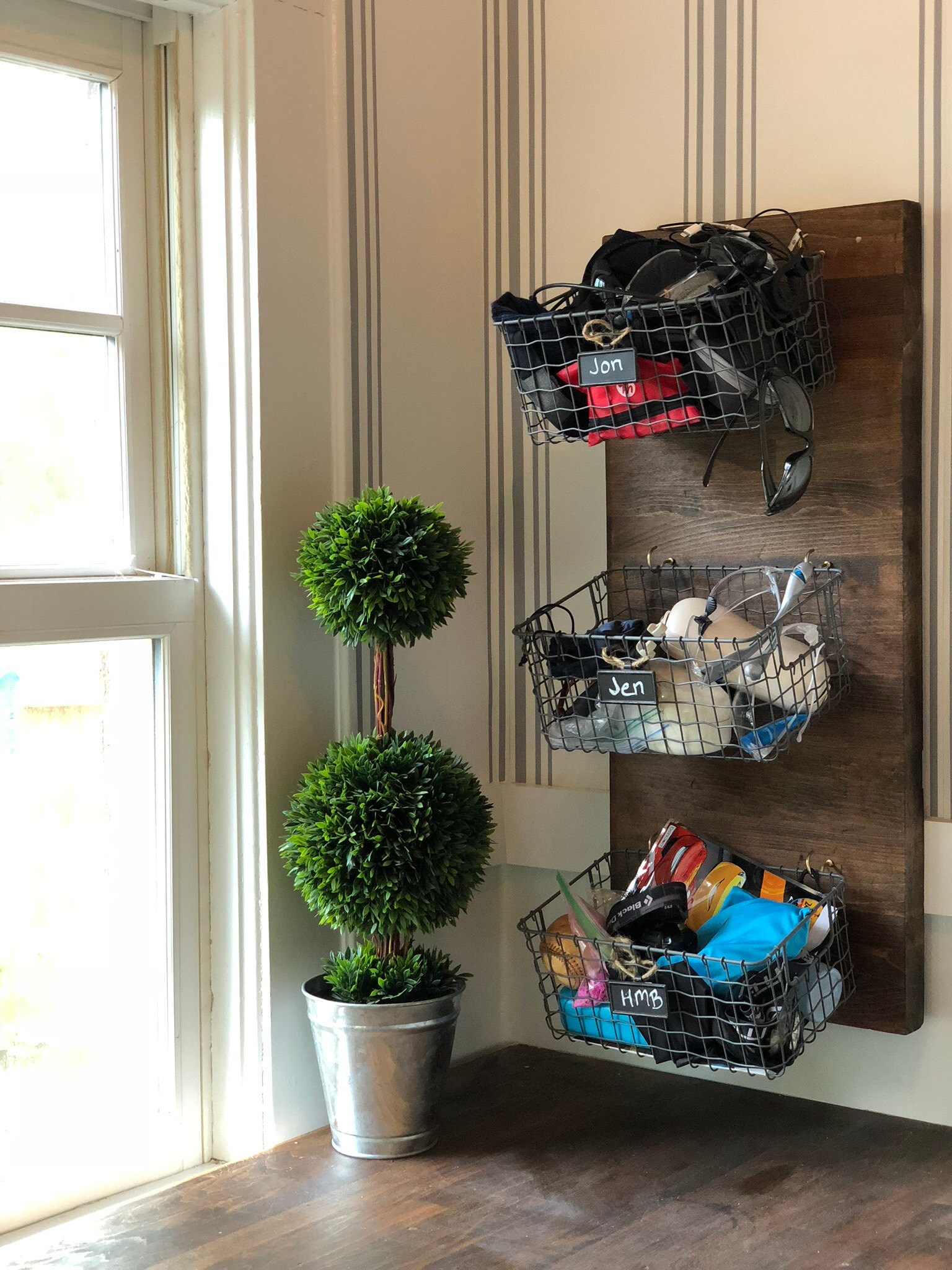 The sign is a new piece that both my hubby and I love. It actually hides the ugly electrical panel that is smack in the middle of the wall.  It's a great little note of encouragement before we head out for the day. Our mudroom is a small space, but definitely the most used room in our house and now it feels like it belongs with the rest of the house too!