I come from a family of green thumbs. My brothers and my mom can just look at a plant and it will flourish. I on the other hand, have excelled at killing plants. I forget to water them and I'm told that water is kinda important to a plant. Who knew?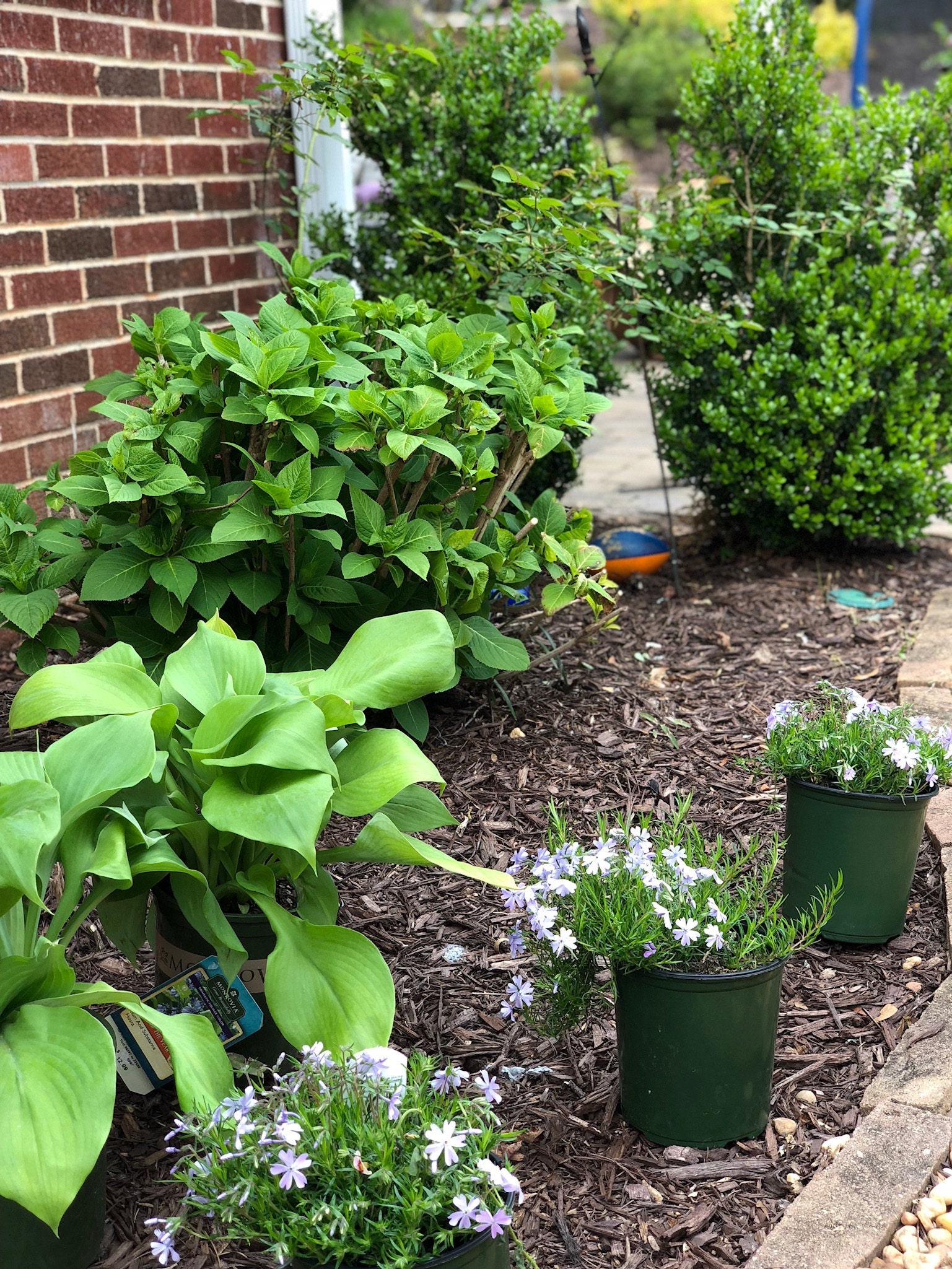 When we moved in to our home almost 7 years ago, the side yard was in desperate need of TLC. It was basically a sea on pine straw, but it had potential. A few rose bushes and a couple hydrangeas were its only saving grace really. Slowly I've been working on this little garden. Each year I plant something new and thanks to the irrigation system, the new plants are thriving!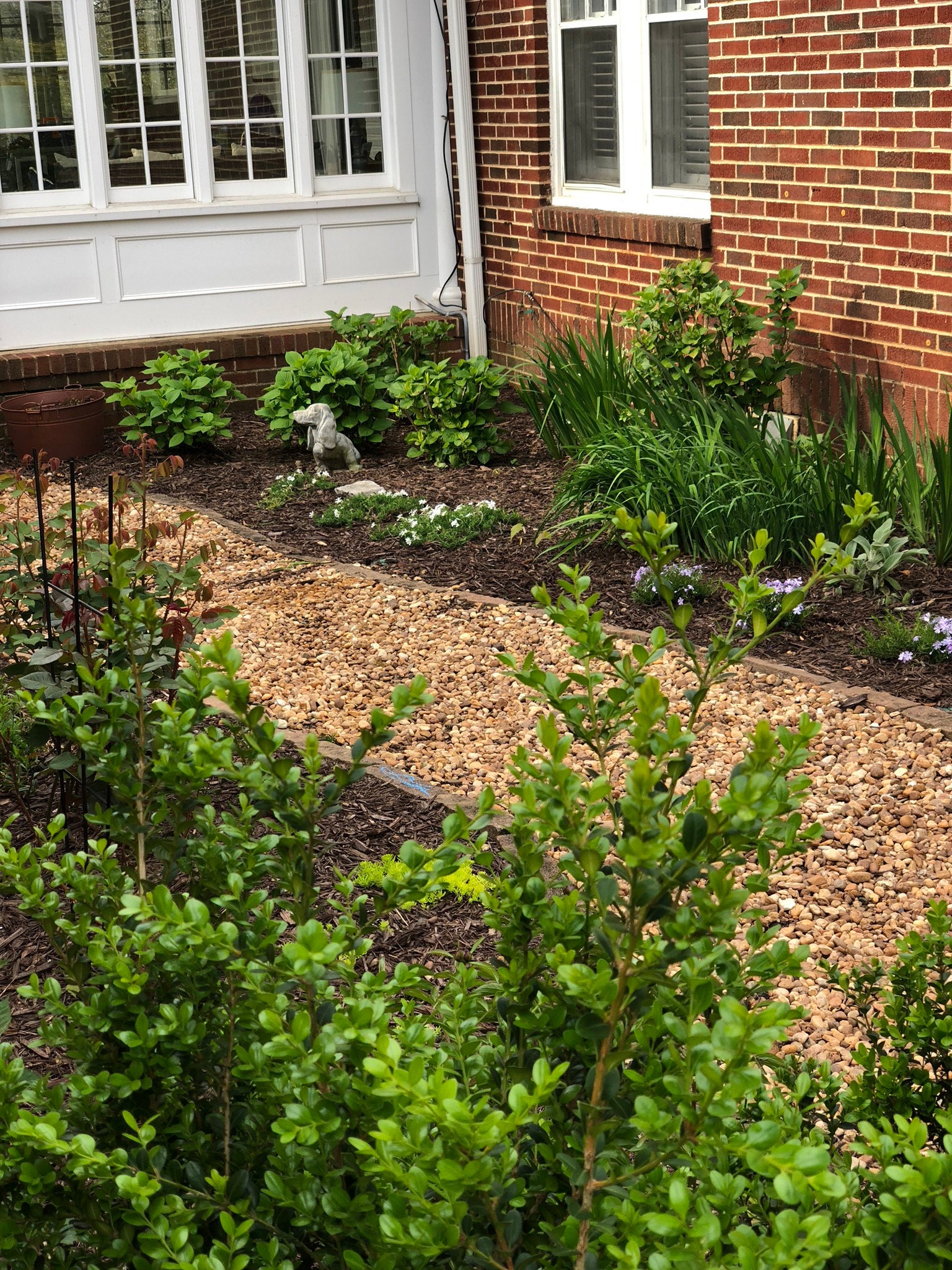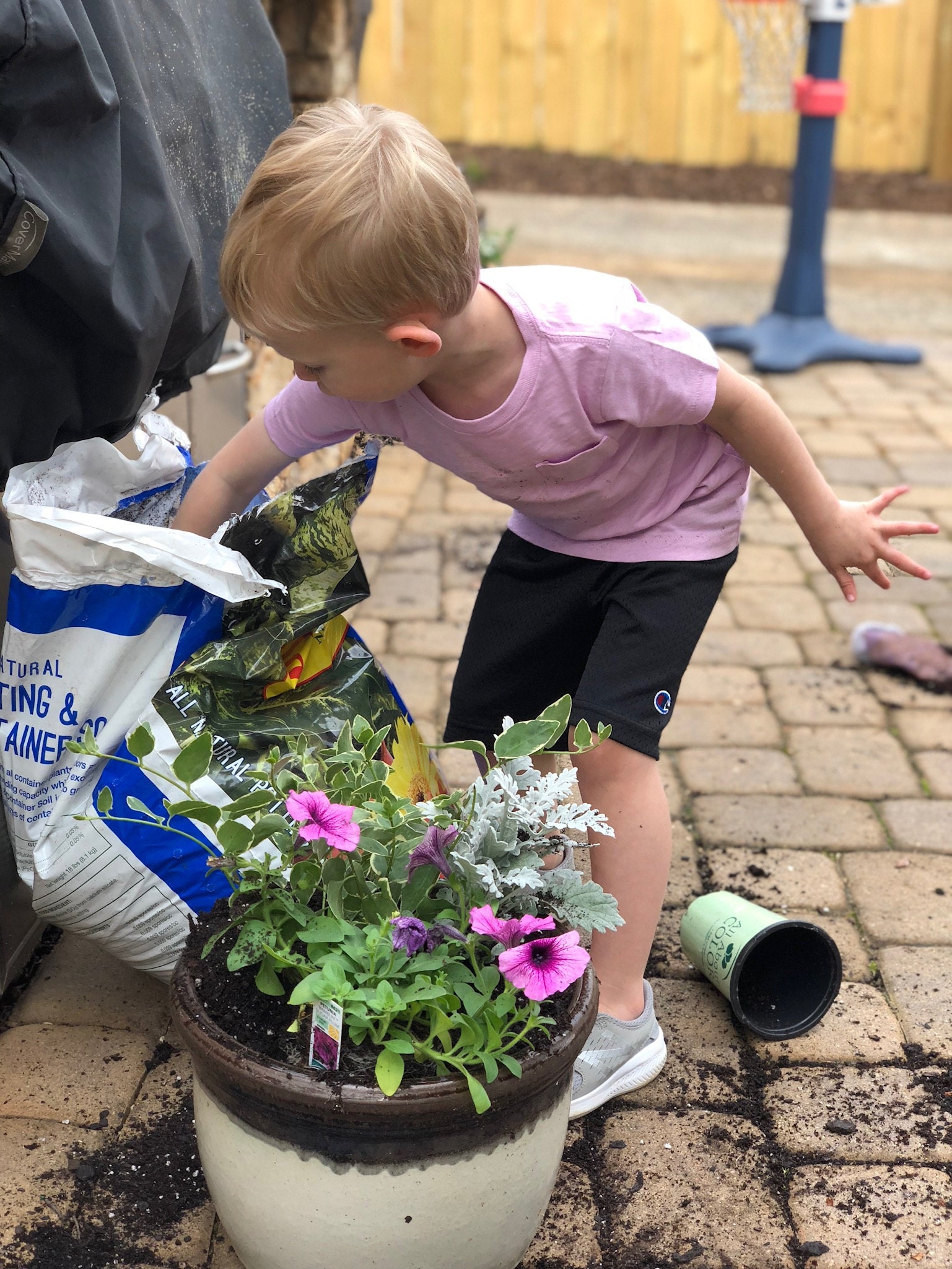 I get so excited every time I see a little bud pop up and now Harrison loves to go out and see what little green leaves he can find popping up too. I've been told that for most, an interest in gardening comes with age. It encourages me that even Joanna Gaines didn't love gardening until her 30's. And ya'll know that if it's good enough for Mrs. Gaines, it's good enough for me. I'm not to the point of her recent "Garden Shed", but I'm trying. And with every little bloom I see I get a little more hopeful that my black thumb might be a little green after all.