I am a BIG time lover of all things DIY. I love sewing, painting, building stuff, making candles (obviously!) and just about anything else you can throw at me. I have a few friends who like to use me as their personal "Pinterest Maker" too. I mean, like you haven't probably figured this out about me by now.  
The newest thing I've wanted to try is making bath bombs. I introduced my little guy to these amazing things awhile back and he's been totally obsessed with them at bath time. It's the colors and the fizzy fun that make bath time oh so much more exciting for a 3 year old. And let's admit it, what girl out there doesn't love a fizzy bath? It's starting to break the bank so it was time to figure out who to make them myself.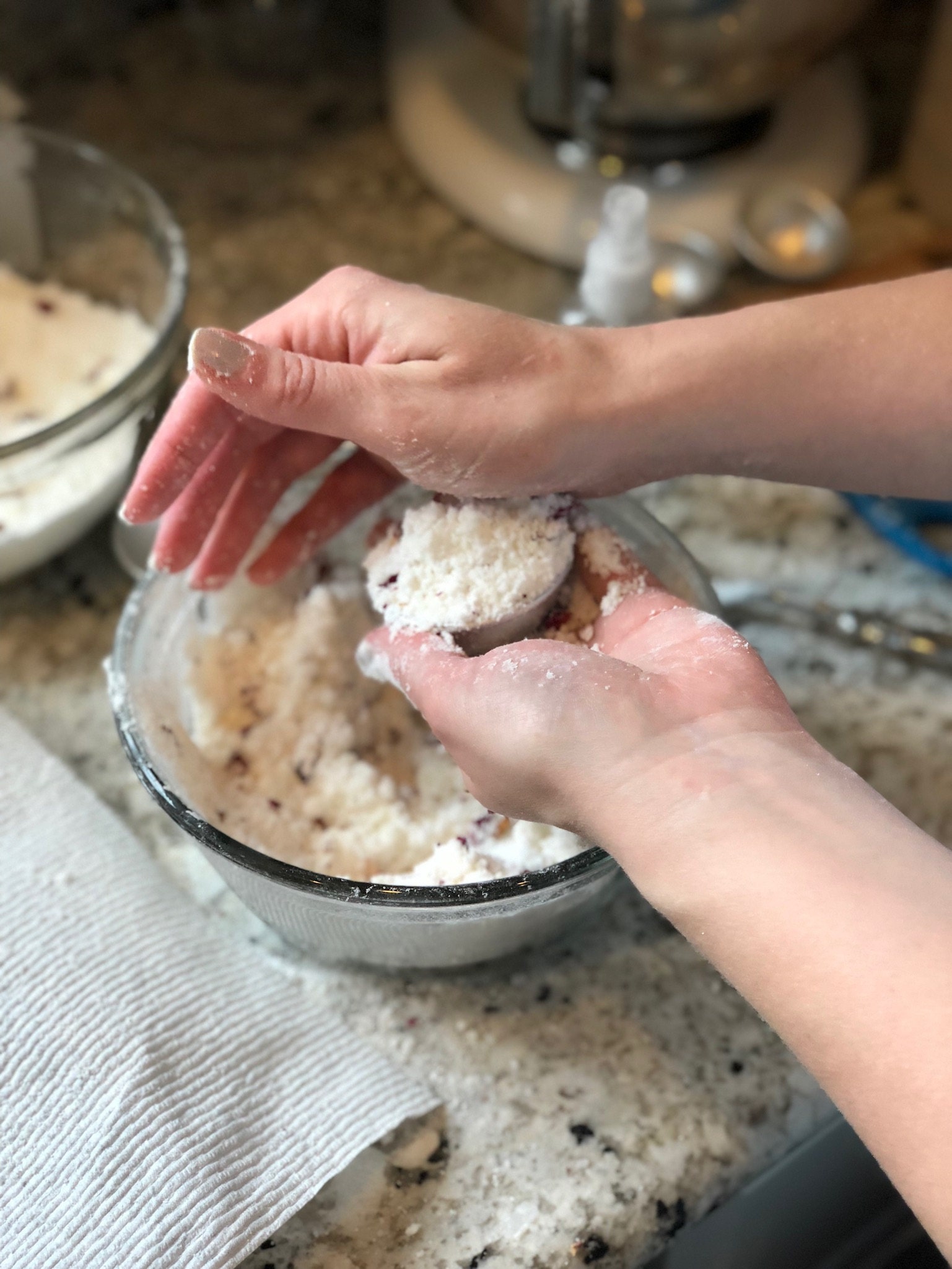 I asked my hubby for this Bath Bomb kit for my Birthday because I figured it would be an easy way to try this out. The kit is awesome! It comes with absolutely everything you need. It has 2 different size molds and even came with some cute stickers and bags to wrap them up in for gifting.  I made 15 bath bombs so with the cost of the kit, tht brings each one to less than $3!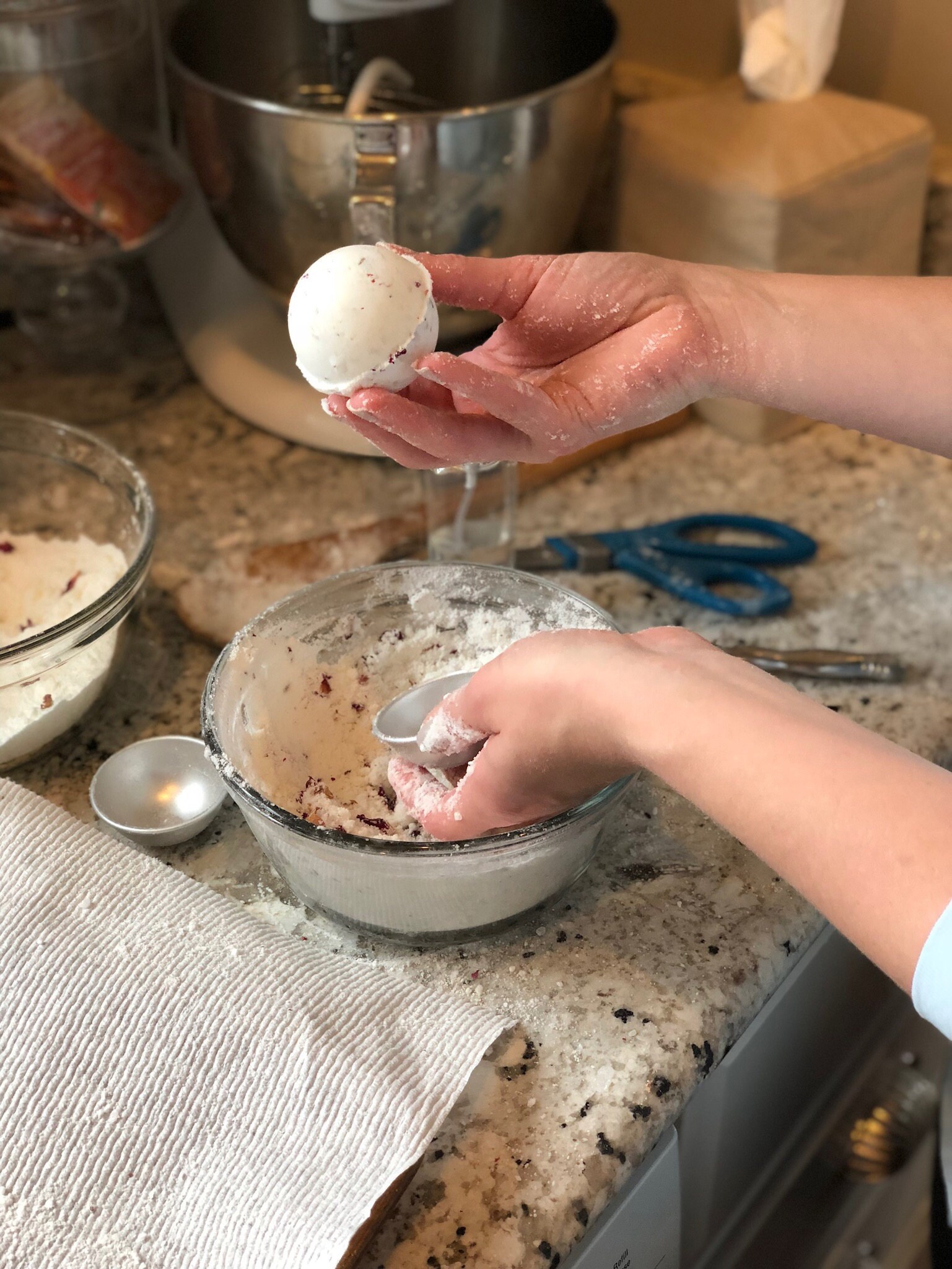 The big instruction card tells you step by step what to do. I love that it came with not only 3 different oil blends (Lavender Vanilla, Bergamot and Grapefruit, and Eucalyptus Mint), but as a bonus the kit even had a bag of dried rose petals to mix in! I'm in total bath heaven! Now I just have to remove the 300 bath toys from the tub so I can unwind and try one out tonight!