I've always loved Valentine's Day. I know it's kinda cheesy and people call it a Hallmark Holiday, but what's wrong with cheesy and showing the people you love just how much you adore them (by showering theme with chocolate of course)?
I think my hubby has made me love it even more. I'll brag on him for a minute if you don't mind... He has always gone above and beyond every year to surprise me. Sometimes it's by bringing me flowers to work, sending me on a scavenger hunt, or treating me to my fave cupcakes. I always get excited to see what special thing he'll come up with. We don't really make a big show about gifts, and some years we don't even exchange them, but I love to surprise him with a little something, just so he knows I've been thinking about him. Of course I always do something sweet for my little guy, he loves this day as much as we do!
This year I just kept coming across fun things that I just had to share with ya'll. These are just a few things that I think would make you and your people so happy to receive on Valentine's Day.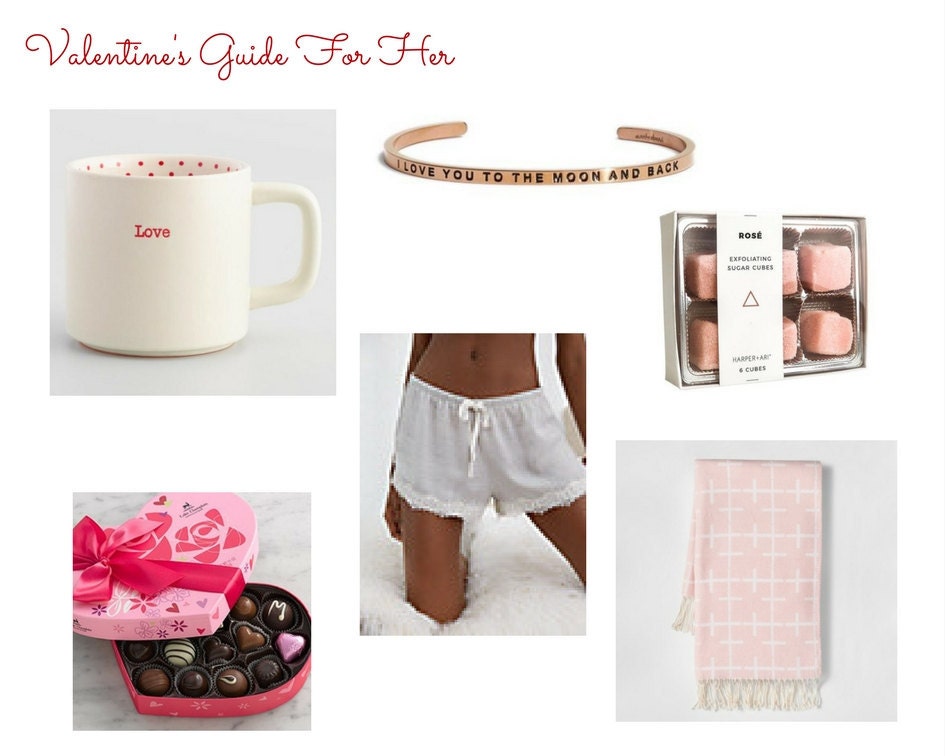 Pink Throw - the perfect thing to snuggle under with your sweetie.
Love Mug - please bring me coffee in bed with this cute mug.
Truffles - a friend recently introduced these to me and they are to DIE for!
Bracelet - this is our bedtime saying in our house, so obviously I need this, but  there are are a bunch of different sayings for these. 
Satin Boxers - I have these and they are so comfy and cute...plus they are on sale!
Sugar Scrub - I'm dying to try these, plus the packaging is so pretty.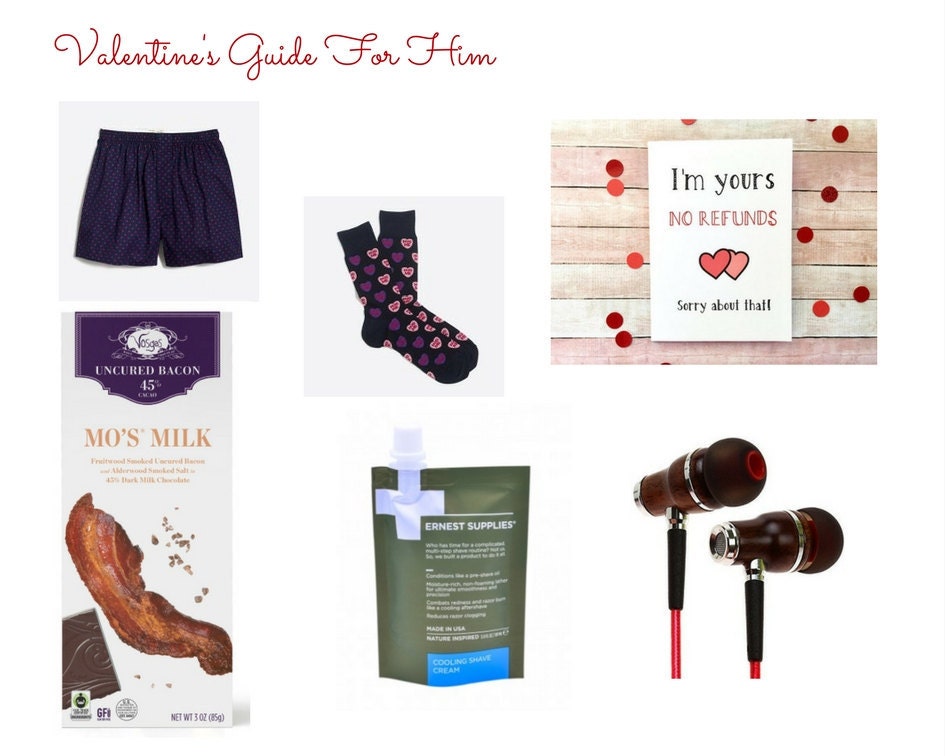 Boxers - these have tiny hearts on them!
Socks - we have a thing for socks in this house, and J.Crew has the best choices!
Card - I love Etsy for unexpected and unique cards.
Earbuds - He'll need these to listen to the "mix tape" of love songs you made him.
Chocolate - this is a manly kind...no heart shape boxes here. 
Shave Cream - upgrade him from the basics and treat him to an awesome shaving cream.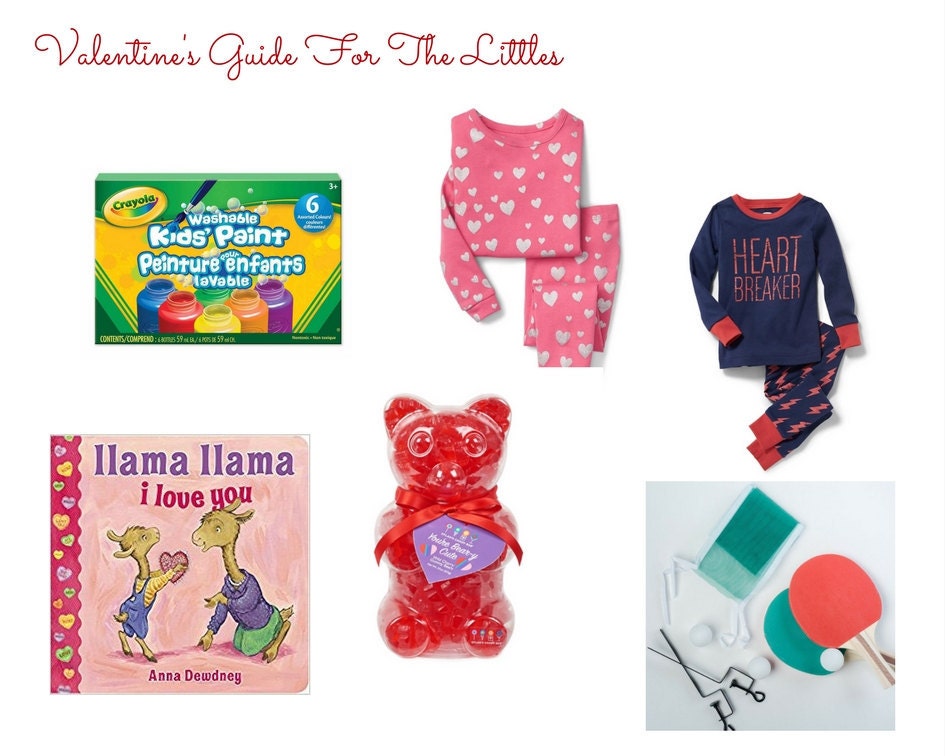 Paint - let them create their own Valentine's Cards this year. 
Table Tennis - fun for the big kids too!
Book - we love all the Llama Llama books!